Four Seasons Costa Rica
The Four Seasons Papagayo is located in the Peninsula de Papagayo in a 2,300-acres area, it is flanked for two beaches, at North side is the El Virador beach visited for sunbath and snorkeling practice and Playa Blanca, at the Southern side and is more frequently used for those who prefer a kayak tour or pick up place by boat for those who prefer a sport fishing charter. This resort is just at 35 minutes driving from the Liberia International airport (LIR) and is just 10 minutes (by boat) from Playa del Coco, the largest villa in the area with many facilities such as: supermarket, banks, drugstore, seafood restaurants and many more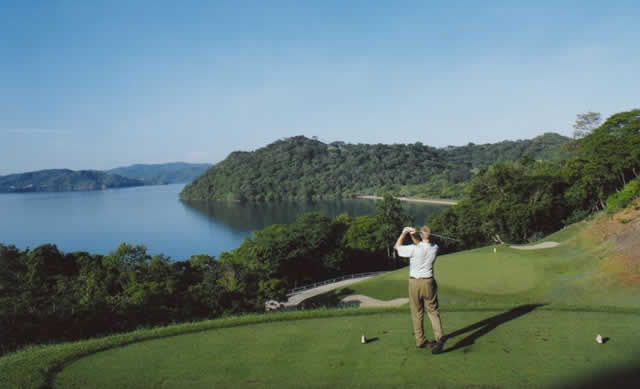 There are so much things to do at the resort and property; however, individualized itineraries are popular, and you can choose from surf trips to legendary Witch's Rock and Ollies Points in the Santa Rosa National Park, sport fishing, stand-up paddle boarding, sea kayak excursions, cooking classes or a game of golf on the scenic course designed by Arnold Palmer. A five tennis courts, four swimming pools are part of the things you can do at the hotel.
To enjoy the area of Papagayo, Guanacaste and Culebra Bay even more, there is nothing better than making the most of activities such as diving, fishing, guided tours, kayaks and other water and land options. And, what about do nothing and just sightseeing of the Papagayo Bay from the pool.
We look forward to hear from you and offering you one of our productive fishig charters fishing inshore or offshore from this hotel. Would pick up by boat from the beach in front of this hotel for your next adventure on board one of our fishing boats at Papagayo Sportfishing.