Liberia International Airport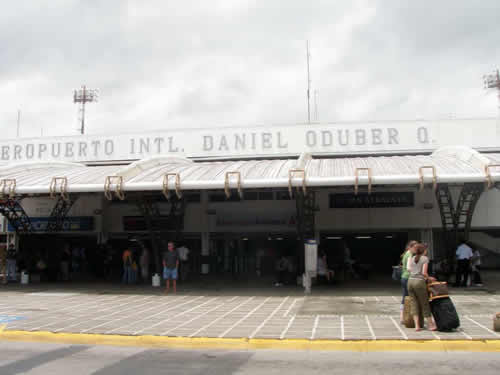 The Daniel Oduber International Airport in Guanacaste Costa Rica is also known as the Liberia International Airport. It is one of the four international airports in Costa Rica and is located northwest of Costa Rica, in Liberia the capital of the province of Guanacaste. It lies about 317 kilometers northwest of the capital San Jose and works primarily as a liaison to serve the growing number of tourists who come to enjoy the excellent climate and welcoming and sunny beaches of Guanacaste province.
On arrival at Liberia International Airport is the fastest way to reach places such as gulf of Papagayo, Tamarindo, Flamingo, Mal Pais, Playa Flamingo, Playa Samara and so on, in other words, the faster way to reach the entire province of Guanacaste.
The airport was named after the former president of Costa Rica (1974-1978), Daniel Oduber Quiros, who had the idea of building an airport in the region and was also strong advocate for the expansion and development of Guanacaste. The international airport was opened in 1995 with a commercial flight arrived from Miami, Florida.
Here a few airlines that currently flying to the Liberia Airport (LIR). There are also frequent charter flights. Check with us or your travel agent for special offers.
American Airlines
Continental Airlines
Delta Airlines
US Airways
Liberia Airport arrival and departure times:
The type of aircraft commonly operate in the Daniel Oduber airport are Boeing 737 and 757, although it has been visited by Boeing 747. The airport receives an average of 53 flights a week, with an average of 1,500 passengers per day, including flights from Europe.
Since October 2010, building the new passenger terminal Oduber in an area of 72,500 meters square, adjacent to the existing building. The project consists of a building over 23,000 square meters will have two floors, counters 14 doubles, four bridges and three remote to approach. In addition, sterile corridors will be installed (in which incoming and outgoing passengers will not cross), nearly 500 positions and 12 parking spaces for retail trade, restaurants and kiosks.