Playa del Coco
Playas del Coco is among the most well known beaches in the country. Located near the Daniel Oduber International Airport in Liberia, it is just 30 minutes or 25-30 kilometers.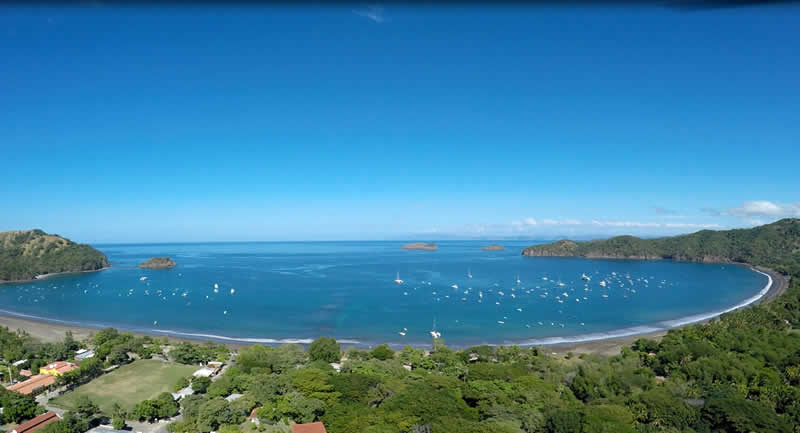 Very popular among the locals, Playas del Coco has a well developed infrastructure, with good roads and plenty of shops, restaurants, bars, discos, casinos, hotels, resorts and markets. The nightlife here is also quite good, so if you happen to visit the area during Christmas or Easter week expect to find a lot of people here partying 'beach style.'
A very popular area for sport fishing, Playas del Coco is the largest village in Guanacaste province. Known primarily as the gateway for surfers to reach places like Ollie's Point and Witches Rock, where the waves are superb, this busy beach is a prime scuba diving spot, with many tour and dive companies set up here.
Sport fishing off Playas del Coco is done in the gulf of Papagayo, Catalinas and Bat islands, as well as in Tamarindo region. The main fishing spots are reached after 60-75 minutes boats running. Playa del Coco deep sea fishing is a must when on vacation in Costa Rica. There are several species of tropical fish that you can catch while out to sea and then bring back for your dinner.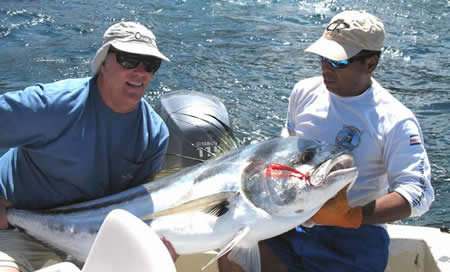 The beach of Playas del Coco itself is a grayish brown and the tide here often remains quite low. Surrounded by steep cliffs and hills, this horseshoe shaped bay area is the ideal place to have some fun. However, if you are looking for a quiet spot to relax, try staying away from the center of town, where most of the fun happens.
For those who love or like to stay in Coco or simply for those who want to know Playa del Coco. Enjoy this video: "Coco Beach Cancion del Coco"