Fishing out of Tamarindo Beach
Tamarindo fishing in the northern corner of Costa Rica is well known as some of the hottest fishing spot in Guanacaste province. Tamarindo is one of the main sports fishing destination in Costa Rica. Situated on the Pacific Coast, Tamarindo is close to deep water and highly productive fishing grounds making Tamarindo one of the best places in Costa Rica for sport fishing. Our full fishing days and half day sport fishing charters for outstanding year-round action with Sailfish, Marlin, Tuna, Dorado, Wahoo, Roosterfish, big Cubera snapper and others species.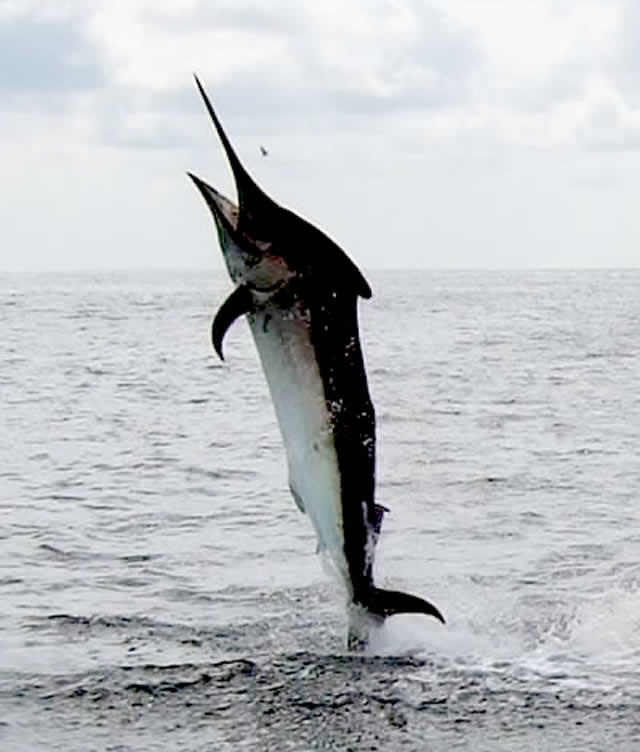 Fishing in Tamarindo is great owing to special conditions of the northwestern corner of Guanacaste's coastline: the continental shelf descend very close to the shore. A Boat doesn't has to run more than 40 minutes to reach the point where continental descend, is in that point where the fishing for a large variety of species is great, including: billfishing, Dorados, Wahoo, Grouper and others species(visit our Guanacaste fishing season page for more information). This characteristic is similar from middle of gulf of Papagayo to reach places such as Punta Guiones or Playa Nosara, south side of Tamarindo. Fertile ground rich in sail, marlin, Dorados and seasonal Yellowfin tuna and Wahoo make Tamarindo fishing region world wide famous. From bottom fishing (for Red Snapper or Grouper) to deep sea fishing this area is favorite fishing destination for hundred of anglers year around.
Tamarindo sport fishing region is world wide known for its first class sport fishing. The variety of species at this waters let us offer a wide variety of fishing to our clients: experimented fisherman or who have never held a fishing rod in their hands. Our Tamarindo sportfishing charter also accommodates the preferences of the veteran fisherman with a complete range of fishing techniques and the finest tackle and equipment.
Check our updated fishing report page here