Papagayo Fishing - Costa Rica
Welcome to Papagayo Sport Fishing; anglers, fishermen and those who would like a fishing charter out of Papagayo (Peninsula de Papagayo, gulf of Papagayo), Flamingo or Tamarindo beach at the north western corner of Costa Rica. Fishing charters in these world wide famous water for its quality and great variety of fishing species let us provide awesome deep sea fishing charters and fabulous inshore Papagayo fishing trips, these waters are productive twelve months of the year.
About Pick Up ...
When possible, we pick up, BY BOAT, from the hotel beach you are staying. Contact us by e-mail or give us a call if you have any questions regarding our charter boats.
Need to find a fishing partner for your trip? and want to cut down on cost?. If you wish to be added in a list of people waiting to share a charter or need help coordinating a group trip please contact us. Check our list of
fishing partners
.

Fishing Reports
April and May have been as good as the last three years, we have had good offshore fishing and each day it has been rising, good for sails, marlin, mahi mahi, roosters and many other inshore species.
Here a few reports for last few days of fishing...
May 7th and 8th, 2017
Carl Balzo and two more friends where staying at the Riu Palace hotel and fished with us for two days on board La Manta boat and Lino Guido captain. These guys had a very busy the first day; however, the second day was slow.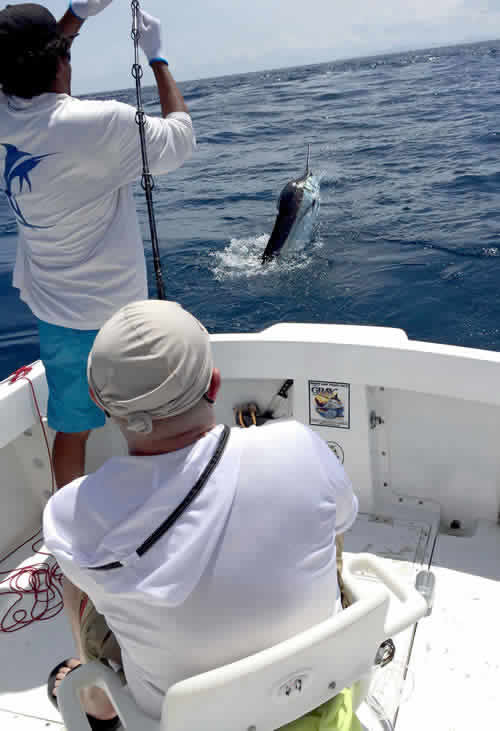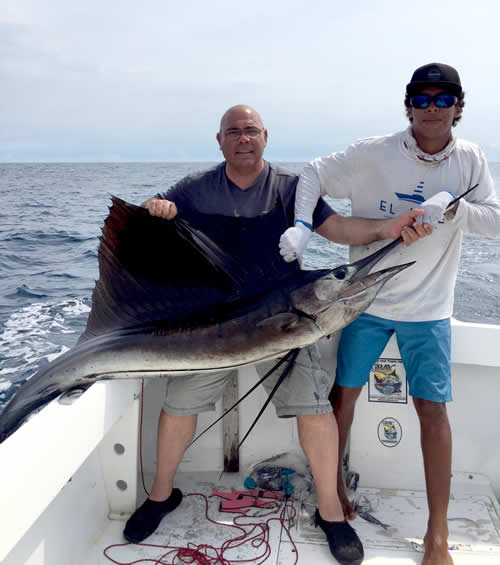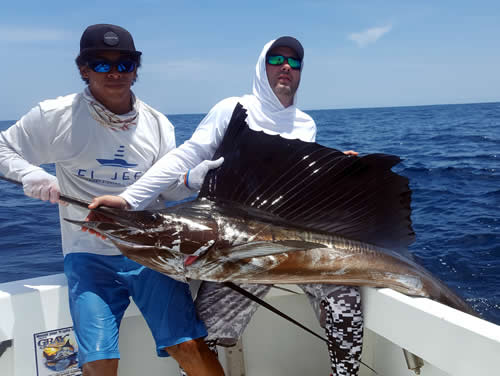 May 6th, 2017
Tim Harper and his wife came to Coco beach from the Andaz hotel and went inshore fishing with us on La Manta boat. No much action; however they caught a very nice a good sized hamberjack which was released.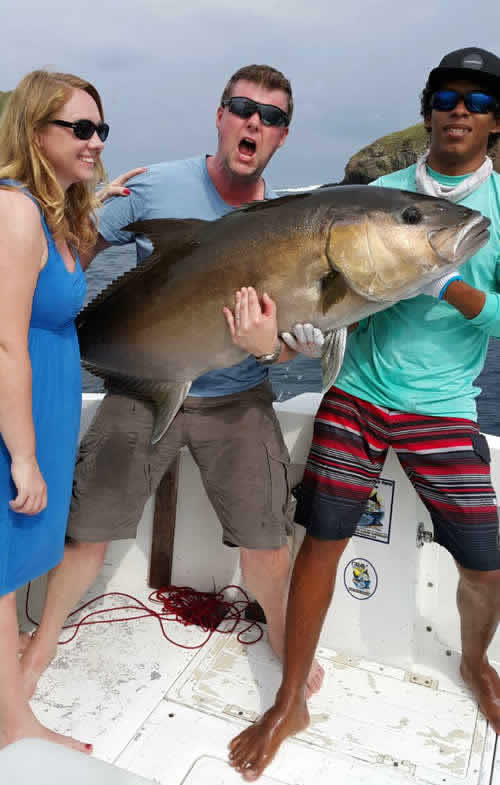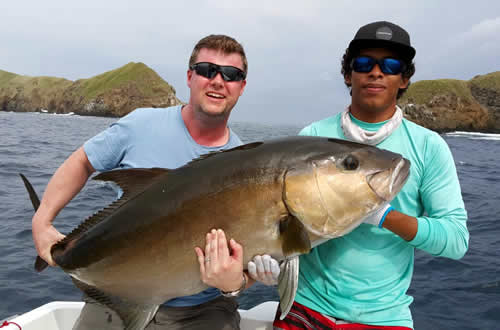 May 2, 3 and 5th, 2017
Lance Talbert and his father were fishing with us for for 3 days on La Chila boat. Lance sent me a few pics for the fishing reports.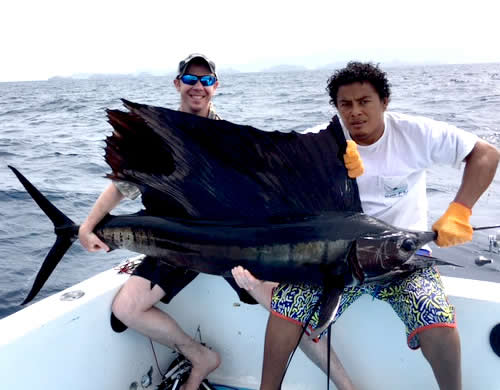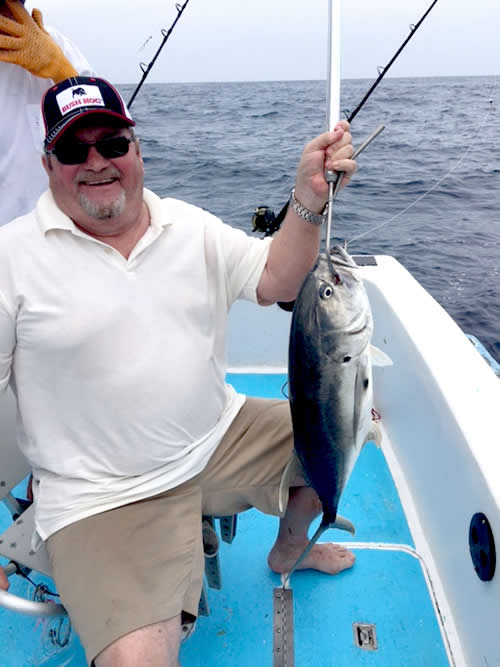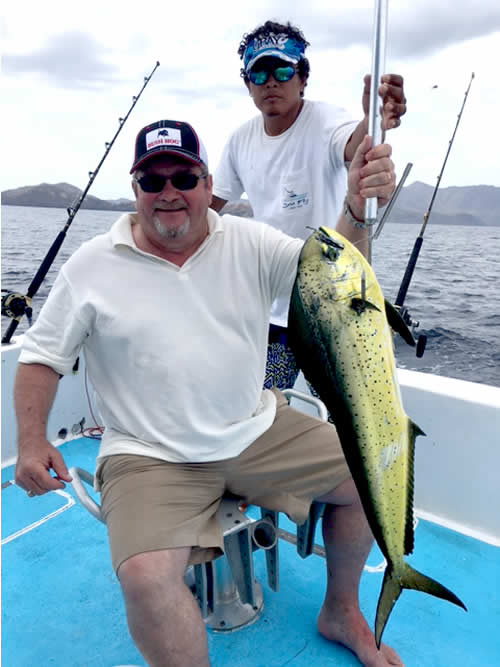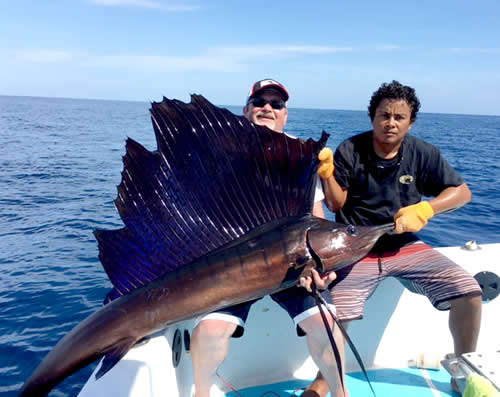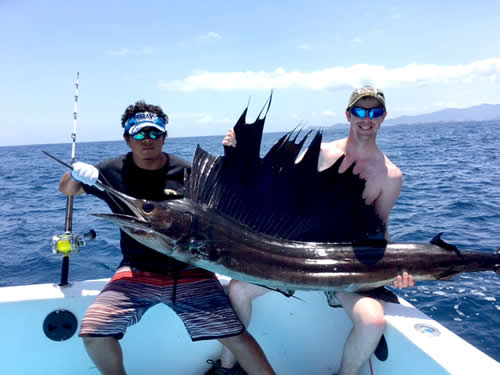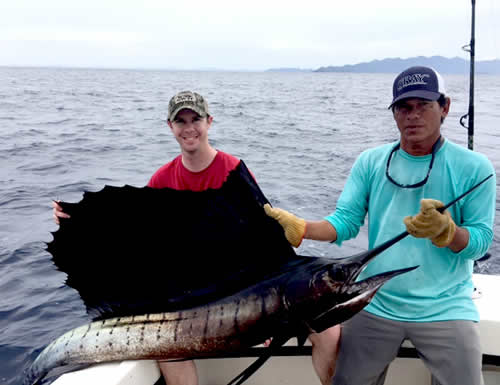 April 30, 2017
Joe Baumann and his wife Vicki from the Riu hotel were fishing with us for 6 hours charter on La Manta boat. They were deep sea fishing and landed 3 sailfish.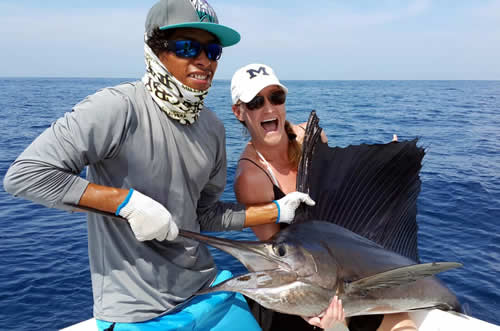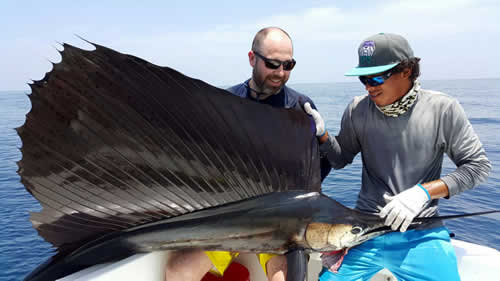 April 26, 2017
Richard Luper and his wife were fishing with us on board La Manta boat and Lino Guido captain. They had a nice time fishing offshore for a full day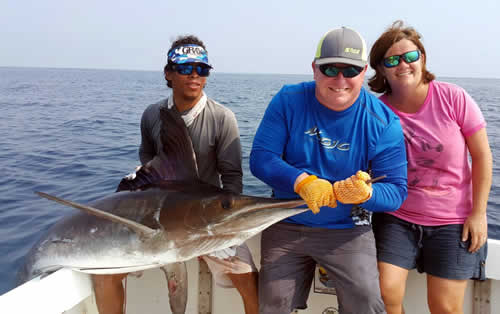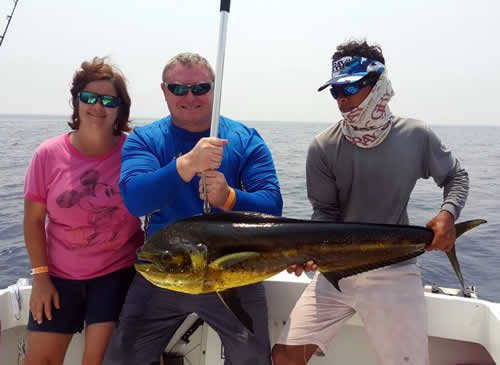 April 8, 2017
David Willis and his son were staying at the Riu Palace hotel. Lino Guido on the La Manta boat took them for a 6 hours charter and they had a nice time fishing offshore...