El Mangroove Papagayo Hotel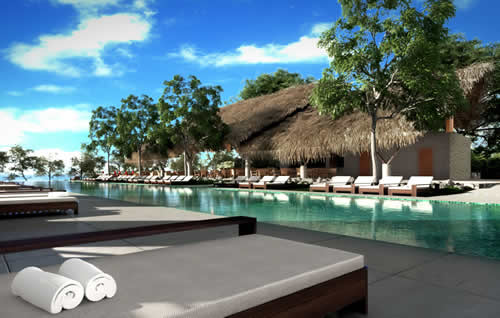 El Mangroove has unique personality within itself and of its own: it entertains the grooviest of travelers while leading a sun soaking, moon gazing and ever so desirable lifestyle. As part of Enjoy Hotels, this property is truly one that stands out amongst the collection.
At only 20 minutes from touch down to sand, it's the closest beach resort from an international airport within Costa Rica.
Perfect mixes of wood and water alongside contemporary linear architecture, bamboo, stone and natural furnishings make it evident that luxury here is simple.
El Mangroove is located in the coveted Papagayo Bay in Guanacaste, Costa Rica. The property spans for 18 acres including 150mts of beach front alongside Panama Beach. It's also just 15 minutes from El Coco, a lively beach town with restaurants, bars, souvenirs markets, parks and shops.
El Mangrove boasts 85 Guest Rooms, including 28 Doubles, 32 King, 21 King Suites. Including Signature Suites, 4 ADA, 22 of these are connecting rooms.