Fishing in Liberia Costa Rica
Liberia is the biggest city in the Guanacaste province of Costa Rica. The popular tourist destinations Costa Rica has become famous for, such as cloud forests, volcanos, and beaches are not in the immediate Liberia area. However, the city itself is quite enjoyable and safe compared to the metropolis of San Jose and transportation from the airport or your hotel can easily be accommodated.
In Liberia Costa Rica lies the Daniel Oduber, International Airport; it is the closer gateway for tourist whom come to visit Guanacaste and main touristy ragions: Papagayo and Tamarindo.
Fishing in gulf of Papagayo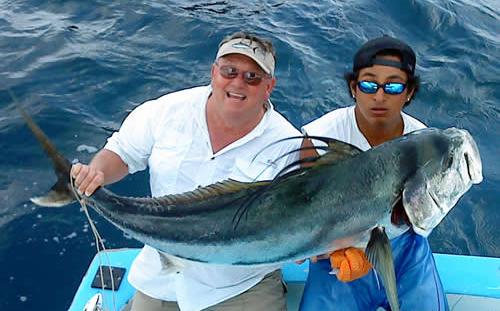 The Peninsula of Papagayo is located in Guanacaste, near the Liberia International Airport Daniel Oduber. This coastal paradise has enchanting beaches and virgin rain forests, along with all the amenities and luxuries of a high-end beach resort hotel environment. It has became to be the main tourism destination for those whom are looking for nice beach, sun and a lot of adventure such as excellent fishing round the year.
Fishing in Tamarindo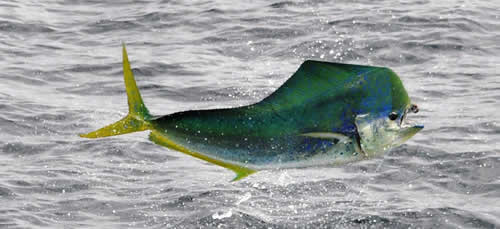 Tamarindo is at 50 minutes car drive and is a nice town with a lot of night life, good shoping stores and one of the best surfing in the region along the Witches Rock and Ollies Points brakes.
Deep Sea Fishing in Tamarindo
is also one of the best in Costa Rica and many anglers get this town just to enjoy fishing. Big dorado/mahi mahi, big pacific sail, wahoo, marlin, yellowfin and soo on; in a day of fishing offshore out of Tamarindo beach.
Fishing in Papagayo is great for both: inshore and offshore. When fishing inshore you will target for roosterfish, jacks, small dorado, yellowfin and other inshore species. When offshore fishing you will target for big dorado, Pacific sail, yellowfin and marlin.